Miscellaneous Marvels
Here's some other real-life friend Marvel drawings. A special bonus in this post, Marvel Family drawings by some of my students! So cute you'll die or kill.
From fashionista George comes this beaut: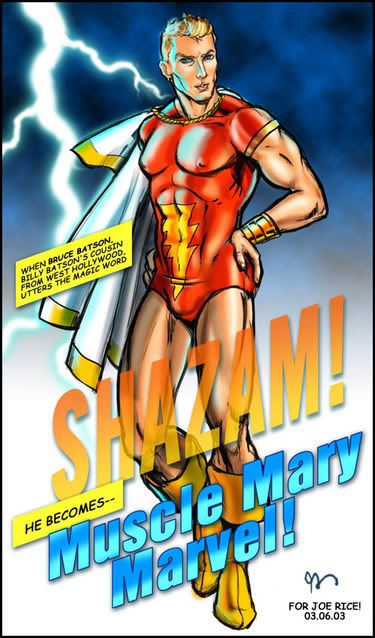 I taught with Zoey. Now she teaches art at another school. This Marvel seems particularly HOTTTTT.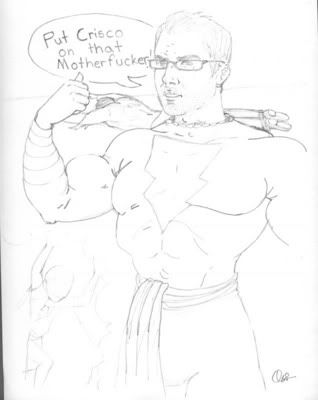 Now for student fun! Amanda decided to immortalize Dr. Sivana and Mr. Mind. They're building a robot TO DESTROY THE MARVELS FOREVER!!!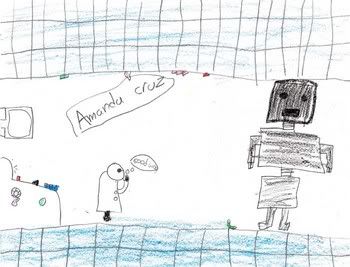 Speaking of robots, the Family takes care of Robot Marvel in this piece by Juan Carlos, one of the coolest kids of all time.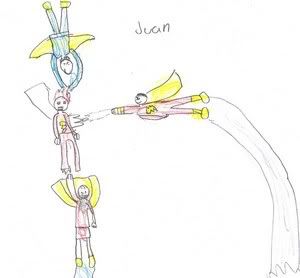 And Jeffrey's own creation, Super Banana, meets Captain Marvel here. Translated from Jeffrey, this says, "Help, my name is Super Banana." "That's real. You're super and you're a banana."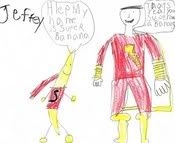 I hope you've enjoyed this look at my collection. I hope to add to it soon. I would murder my mom for a Quitely Marvel Family. She would understand, I think. Because she took this picture of me some twenty-two years ago or so.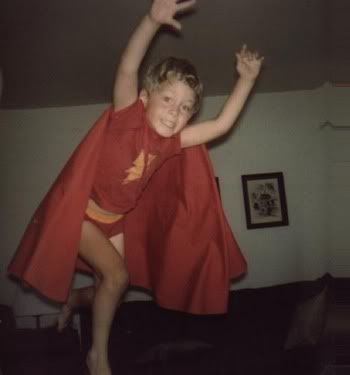 And with that, I leave you.