Was there another awesome Rocketship party?
Oh, yes. It was shoulder-to-shoulder, cartoonist-filled enjoyment. Mocca got kicked off with a wonderful bang. Without further ado, here are the photos that are less blurry and shaky than the other ones Jinah took.
The crowd: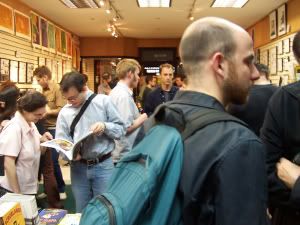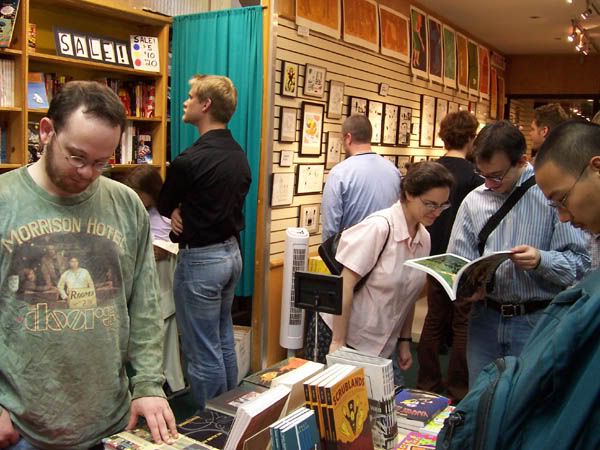 The art: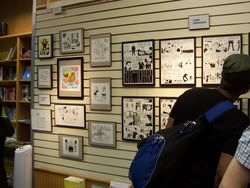 The unlikely pairing: (Panter + Batman)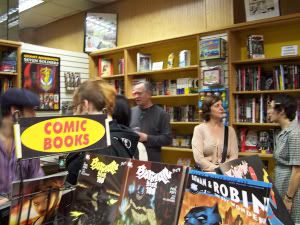 AWESOME DUDE CLUB!!!
The official Rocketship Skirt, modelled by Amy: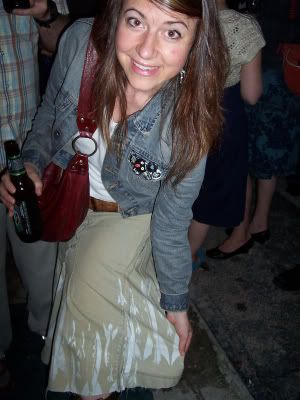 The mid-party meditation: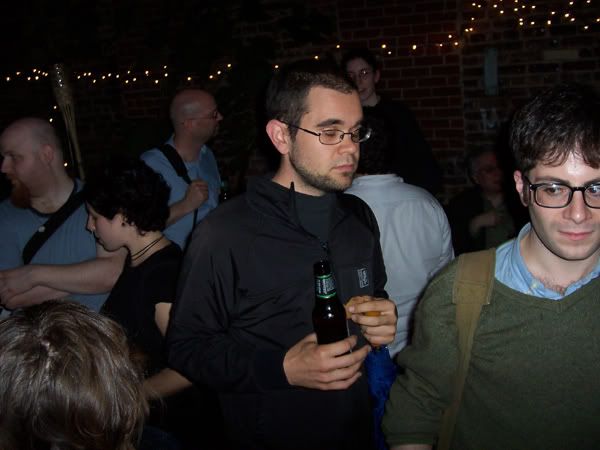 The Mary and Sabrina: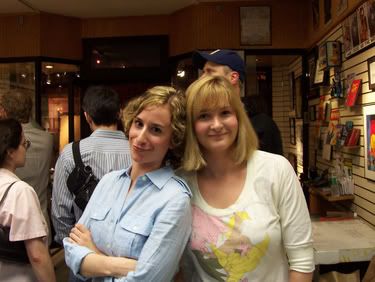 The Joe and Alex: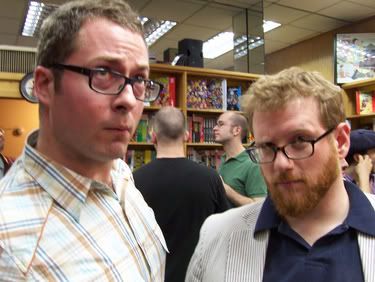 The Unfortunate Photo: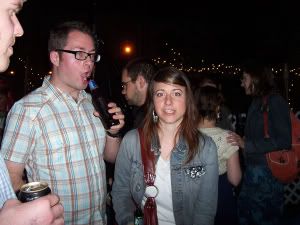 The party was huge, it was nuts, and it was one of the most fun ones yet. Took me all weekend to recover.